Animal Burrows
Until now the knowledge of the influence of animal burrows on the strength of levees is relatively unknown. In the Polder2C's project practical experiments have been done to learn more on this topic.
Research has been done into the influence of animal burrows on the levee strength using practical experiments. Different techniques have been tried for assessing where animal burrows occur. Also, tests were done to determine how big the animal burrows are, how they interconnect and in which layer of the levee they are.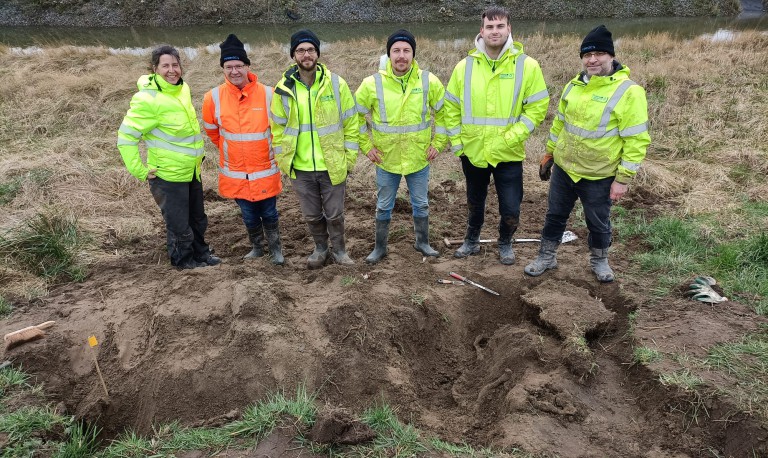 Raising awareness on animal burrows
What: report Management of Harmful Animal Activities on Levees: Fact Finding Fieldwork in the Living Lab Hedwige-Prosperpolder. 
In this report you will find: 
Storytelling part is being written on this 
Understanding impact animal activity
How to repair animal burrows
Ways to track down animal burrows
Smoke bombs/Thermal heat imaging/Grouting
Detecting animal burrows
What: Infosheet on how to use smoke bombs for detecting animal burrows.
Protecting animal burrows
What: Infosheet on the temporary protection of animal burrows with road plates