Crossing borders
The Polder2C's project is crossing borders. The Netherlands, Belgium, France and the United Kingdom work together, share expert skills and facilitate knowledge transfer.
Partners from four countries
Thirteen partners from the Netherlands, Belgium, France and the United Kingdom have joined forces in the Polder2C's project. STOWA from the Netherlands and Flanders Hydraulics Research from Belgium are the leading partners.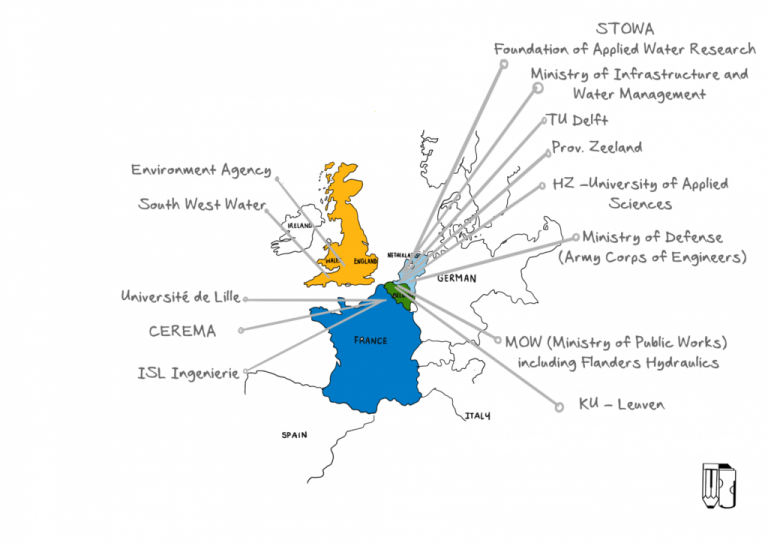 Infrastructural expertise
This is not the first project on levee failure tests and breach testing that the Dutch and Belgians take on. Both countries have gained infrastructural expertise in previous projects. The IJkdijk, an artificially constructed levee in Groningen was tested and monitored in a series of failure tests in 2012. And the Leendert de Boerspolder levee at Schiphol in 2015 was the first real levee to be subjected to a stability test. The Belgians of Flanders Hydraulics Research gained experience at the 1994 Zwin experiment (the origin of the breach test in a tidal area on the Dutch-Belgian border) and at tests in Lillo, near Antwerp, in 2011 and upstream in Dendermonde in 2015.
Read more about our partners
Want to learn more about our partners and their particular expertise? See more information in our partners section.