Living Lab
Redevelopment of the Hedwige-Prosperpolder offers a unique opportunity of a 6 km² Living Lab environment for all kinds of testing.
Demand driven approach
Polder2C's offers a special approach in the development of flood resilience measures. The depoldering of Hedwige-Prosperpolder offers a 6 km2 Living Lab environment, where current and innovative techniques, processes, methods and products can be tested for practical validation. A new demand-driven approach is used where strategic, tactical and operational demands from stakeholders are the starting point.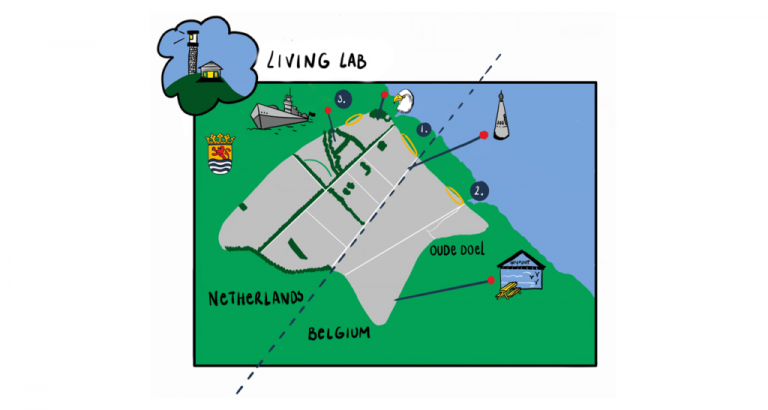 What is special about the Living Lab is that not only failure tests are carried out, but that emergency response can also be practiced under controlled, but very realistic conditions. Market parties regularly come up with innovative or alternative methods and techniques to strengthen, or maintain the strength of levee facings. In the Living Lab these parties have the opportunity to test their products thoroughly.
What goes on in the Living Lab?
Would you like to learn more about what goes on in our Living Lab? Check our activities to see what we are up to.