Educational Videos
The Hedwige-Prosperpolder site will be used for many experiments and tests for the duration of the project. These activities and results have a great educational value and we want to make them accessible to students now and in the future.
Videos for education
An ensemble of instructional videos is developed that can be used for educational purposes.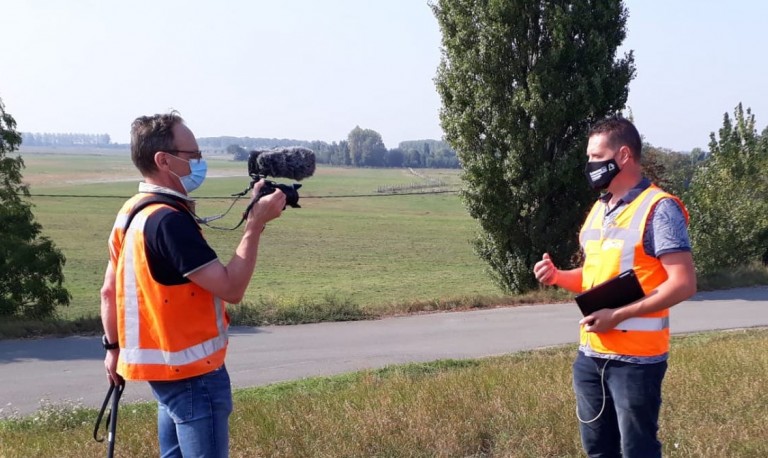 Topics of videos
The videos can be embedded in educational curricula and provide insight on various topics concerning Flood Defence and Emergency Response. Each video is about 10 minute long and is dedicated to one of the following topics: 
Introduction to managed realignment of the Hedwige-Prosperpolder
Safety assessment of levees
Erosion resistance of levees
Breach growth in levees
Design of levees
Maintenance of levees and levee life cycle
Emergency response
Societal perception of managed realignment
Effectiveness of foreshores
 
Companies