Field Station
The Field Station will be built at the site of the project. It plays an important role in the sustainability of the results of the Polder2C's project.
About the Field Station
The field station will be in use as a base camp for researchers and as a location for Winter school activities during and after the project.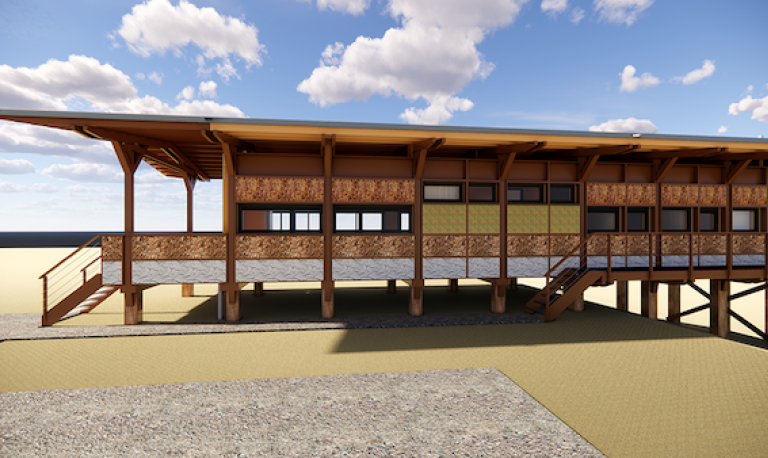 After the Polder2C's project
When the Polder2C's project has been completed, it will remain its function as a base camp for researchers and be used for public education and rising awareness on flood resilience, emergency response aspects and nature development in the Hedwige Prosperpolder.
The Field Station will be used for:
Education
It will be used as a meeting place for guided excursions and field trips in this unique environment. 
 
Scientific Research
The Field Station can be used to conduct research for a longer period of time. Scientists, students, interns, trainees and research centers are all welcome to use it. The acquired knowledge can be a direct cause to change maintenance or plans of the area. 
 
Unique Meeting room
The purpose will specifically be non commercial. It will rather be used for special events by exclusive partners, if the planning and ecological calendar allow it.  
Are you curious what the status is of the realisation of the Field Station?
Companies