Prolonged Collaboration on Emergency Response
Polder2C's is the perfect opportunity to create a permanent community of flood defence practitioners. It helps if partners can learn from best practices and lessons learned while helping others in crisis situations. Our aim is therefore to prolong collaboration on emergency response.
Platform for knowledge exchange
Polder2C's offers a platform for knowledge and expertise exchange and we hope it can help establish prolonged collaboration on emergency response.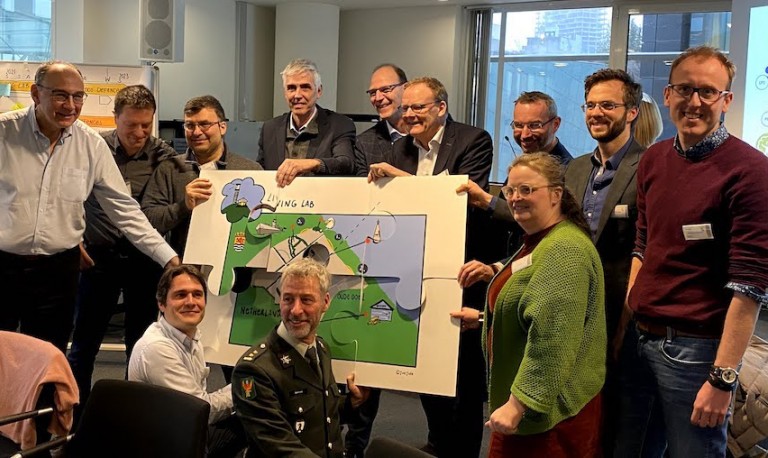 Helping hand in future crises
As climate change and rising sea levels are not concerned with borders between countries, helping each other in climate induced crisis situations is key to keeping our feet dry. We hope that Polder2C's can help us to build trust, mutual interests and awareness of opportunities of collaboration on flood risk management. We should not only ask ourselves what activities we want to have a prolonged collaboration on, but also what incentives are deemed crucial for successful collaboration and how to establish and maintain them? We think that consolidation of knowledge throughout the project, for instance by developing and using similar safety standards, can be a stepping stone for future emergency response, stimulating partners and observers to lend a hand to others in crisis situations. Prolonged collaboration as such is therefore not only a deemed result, but also a means to show others what collaboration on emergency response can bring.
International emergency response exercise
Upon finalisation of Polder2C's, an international emergency response exercise is projected to take place. Rather than solely focusing on involved partners and observers, we hope to attract other countries and organisations as well, building bridges and enabling for prolonged collaboration on emergency response. Emphasis is put upon collaboration and helping each other to adapt to climate change through increased flood resilience and emergency response. Lastly, lessons learned will be included in an international handbook on emergency response.