Partner of the month interview: Rijkswaterstaat
14 December 2021
Francien Horrevorts
Emergency Response
One of the strengths of Polder2C's is that it is an international project, where many parties work together, share expert skills and facilitate knowledge transfer. A total of thirteen partners from the Netherlands, Belgium, France and the United Kingdom participate in the project. Each month we put one of our partners in the spotlight. In December our partner of the month is Rijkswaterstaat.
Rijkswaterstaat is the executive agency of the Ministry of Infrastructure and the Environment dedicated to promoting safety, mobility and the quality of life in the Netherlands. Furthermore, Rijkswaterstaat collaborates with other public authorities responsible for water management to protect the Netherlands against flooding. Bart Vonk, Senior Advisor Water Safety, represents Rijkswaterstaat and answers our questions.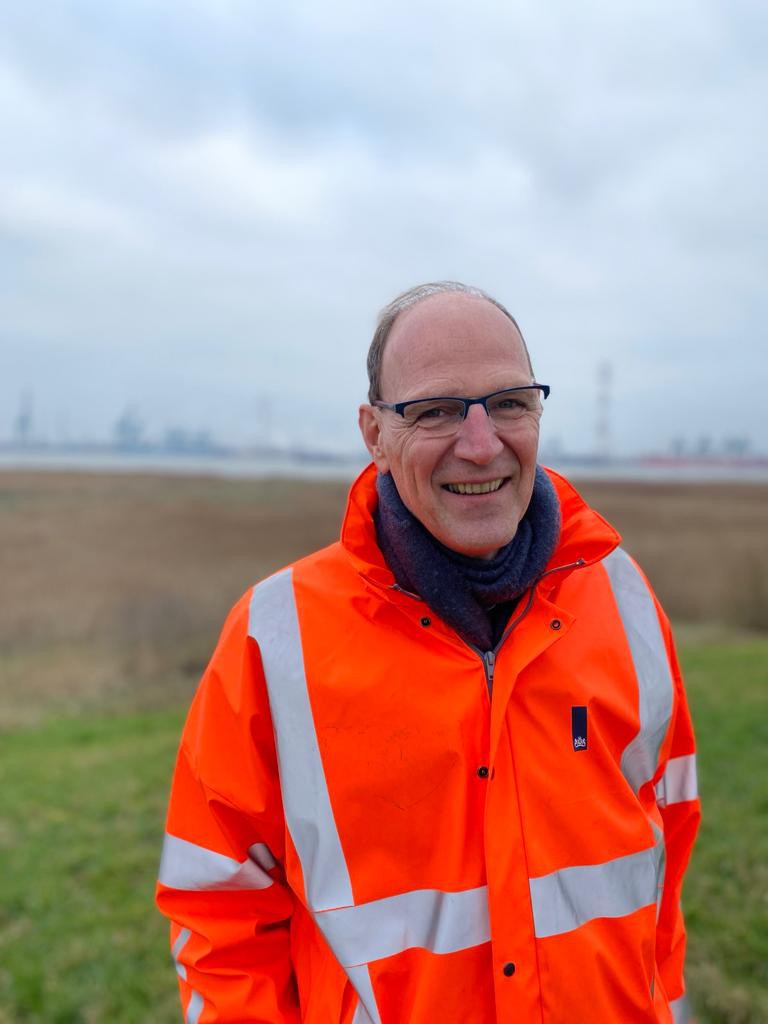 What is the core business of your organisation?
Working to keep the Netherlands safe, livable and accessible
We want to live in a country that is protected against flooding, where there is sufficient green space and an adequate supply of clean water and where we can travel quickly and safely from A to B. The employees of Rijkswaterstaat dedicate themselves to achieving that every day. With more than 200 years of expertise in planning the country's infrastructure, they know that their task involves more than executing projects on the roads and waterways. It is also about balancing the interests of the economy, the environment and quality of life. Rijkswaterstaat therefore involves citizens in shaping their living environment and works closely with organisations such as water boards, municipalities, companies and research institutes. Together, we all work on sustainable solutions to promote safety, mobility and the quality of life in the Netherlands. 
Protection against high water 
A large part of the Netherlands lies below sea level and many large rivers flow through the country on their way to the sea. With its low elevation and many rivers and lakes the Netherlands is already vulnerable to flooding, but meanwhile the sea level is also rising, the ground is subsiding and we are faced with more frequent heavy rainfall and high water levels in the rivers. Protection against flooding is therefore crucial − for the country's millions of inhabitants and for the economy. Rijkswaterstaat cooperates with other public authorities responsible for water management, such as water boards, provinces and municipalities, to protect the Netherlands against floods. We manage 3,000 kilometres of water defences, including levees, dams, weirs and storm surge barriers, and protect the coast. We also create more room for the rivers, for example by deepening and digging side channels in flood plains. 
What is the role of your organisation/you as a person in the Polder2C's project?
Rijkswaterstaat is partner in the Polder2C's project. We are interested in gaining more insights in the strength of the levee during extreme situations like overflow and wave overtopping. However, the Polder2C's project also offers Rijkswaterstaat a unique opportunity: learning how to react appropriately to unexpected events during storm surges or high water discharges. Other topics of interest are how to detect anomalies, how to repair damage on the levee, and how to conduct these measures in such a way it will be a reliable solution during the highest hydraulic loads. Disclosing valuable information via an online platform, the Data Wizard, is a way to disseminate the knowledge in our organisation.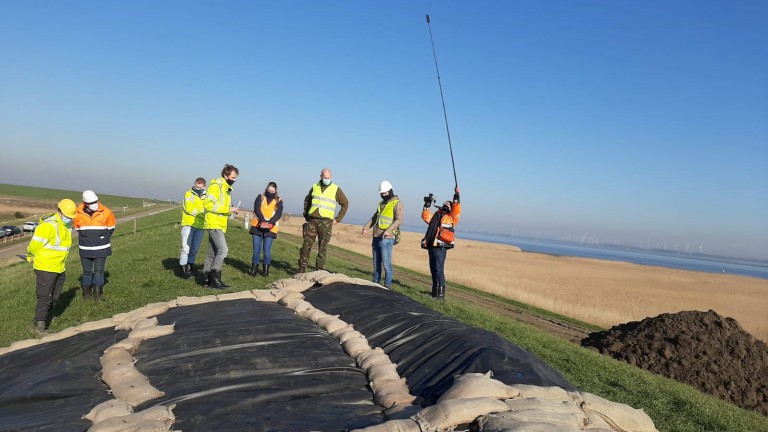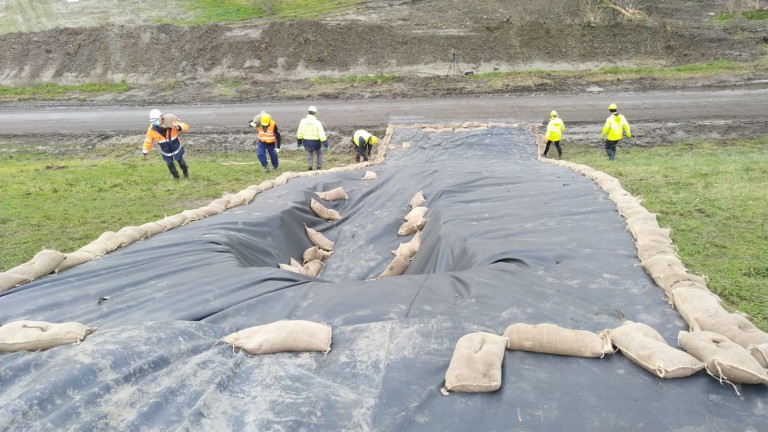 I have been asked to lead the activities concerning Emergency Response, which exist of 5 main topics: Levee inspection exercises, conducting/testing all kinds of emergency measures, demolition of a levee, preparing a large-scale European exercise and a risk perception study. I feel the responsibility to create the opportunity for the participating partners to bring in their ideas of activities/innovations to test in the field. But I also keep an eye on the goal that in the end we want to have an overview of the proven methods. Because when there is a real-life flood risk situation you only have one chance to perform the measures correctly. Water is not forgiving mistakes made by us. 
We have the Wiki-emergency measures (in Dutch only) as a best practice and we wrote the exercise plan as a framework for observation, diagnosis, prognosis and execution. Before this project Rijkswaterstaat already had this idea of an international handbook on emergency response. The outcome of Polder2C's can be used for this handbook.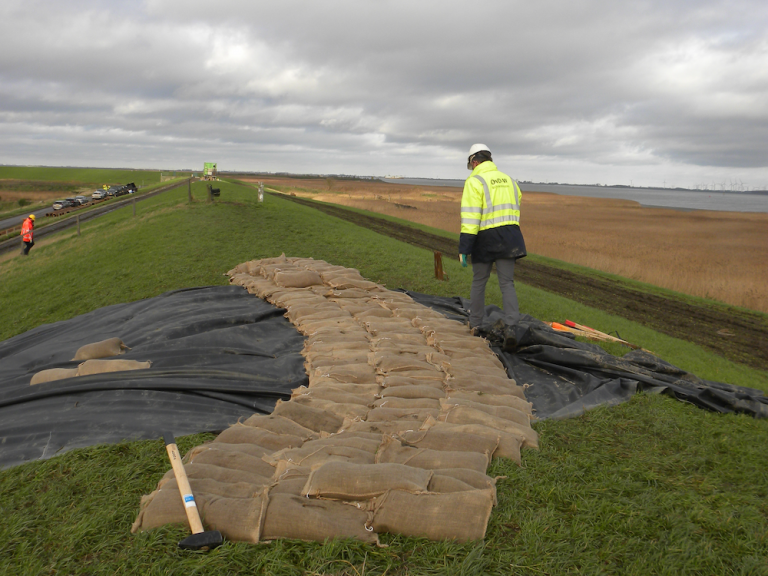 What have we gained from the Polder2C's project until now, do you think?
Rijkswaterstaat wants:
to learn how to translate the results of this lab test to other levees (erosion, animal burrows);
to know the applicability of different methods for emergency response (like mobile barriers and remote sensing);
to get input for the international handbook on emergency response; and
to be a member of an international community of flood risk experts and responders.
Until now we have learned important lessons mainly related to the role of animal burrowing on levee safety. Closer inspection of how moles and other animals burrow in levees and how the tunnel system could potentially influence the resistance of the levee to overtopping, help us to design and manage levees more safely. This is valuable for Rijkswaterstaat.
We also developed this exercise plan that is an important framework for organising and executing emergency response tasks. The inspection tool App2C is very valuable, because it helps levee experts to talk the same language and it makes findings in the field more objective, and time and location related.
The Data Wizard is already at the test phase. It looks very promising and will help us with this difficult task of transforming raw data into meaningful information.
But most of all we have learned from the expertise from our colleagues in England, France, Belgium and the Netherlands. Without a playground like the Hedwige-Prosperpolder we would only have shared ideas, but now we can practice them in the field and improve them together.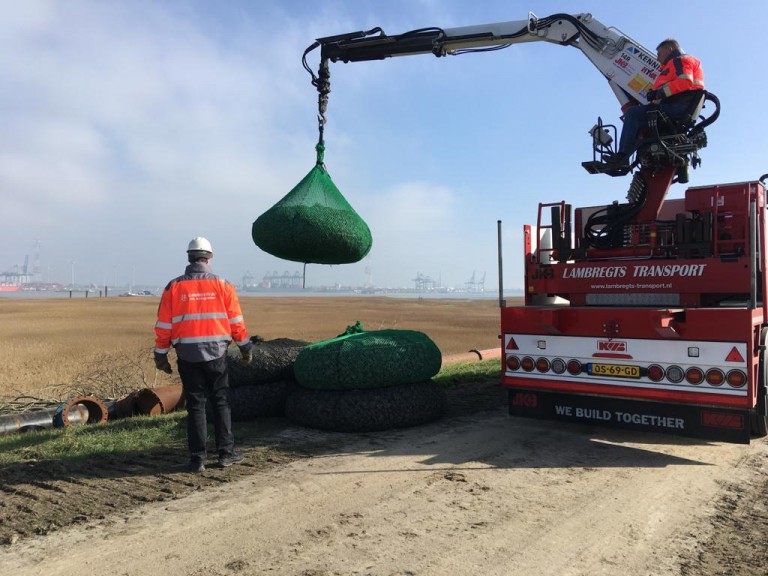 What innovation or development are you eagerly waiting for?
Where Flood Defence is concerned, we are interested in the residual strength of the clay due to wave overtopping. Little is currently known about the erosion resistance of clay in case of wave overtopping and how it varies over the length of a levee. By conducting large-scale wave overtopping tests on clay and comparing the results with small-scale tests, we hope to learn more about this. We can then incorporate these lessons into better design and sharper assessment of our levees. If we develop more knowledge about the erosion behaviour of soil types, we may also be able to use more locally available material in levee designs. This also reduces our CO2 footprint.
In the field of Emergency Response we want to learn more about the value of remote sensing, a technique that is developing rapidly and has immense potential of learning about the actual state of the levee. 
We need the Data Wizard to connect all this information and make it useful for our organisation.
Also, the risk perception study done by Hogeschool Zeeland is noteworthy. We hope to get tools on how crisis communication will help people living in flood prone areas to react in the right way in flood risk situations.
And last but not least this offers our staff the possibility to train their skills in the many different exercises or experiments.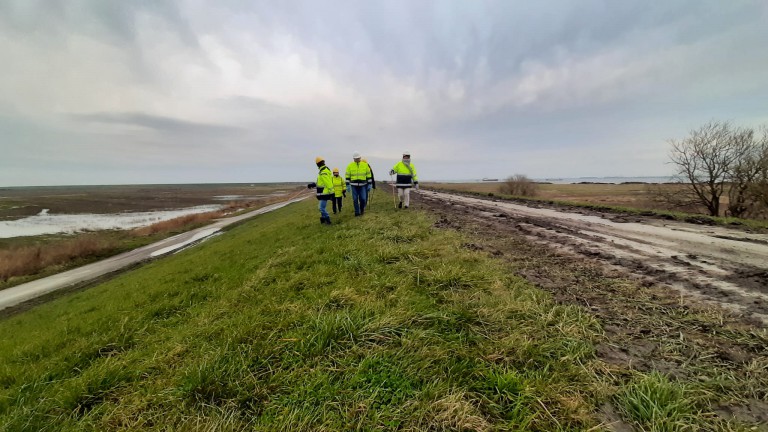 What is the best thing someone can do to contribute to climate adaptation?
The uncertainties we face lie in the pace and extent to which the changes will occur. Especially critical is the timeframe we have to prepare the necessary measures and the moment we need to have them operational. Dealing with these uncertainties, asks for an open mind for future developments. There are some things we do well and should keep doing, but we also need to embrace change and do some things differently. 
Climate change is happening and will affect the risks of extreme high water situations. Rijkswaterstaat as organisation aims to minimise its contribution to climate change for example to be carbon zero in 2030. Sustainability is one of the focus points of our organisation. But we also need to be prepared for change. In the Netherlands the Delta Commissioner Peter Glas has launched an adaptive strategy: make future alterations possible, reserve space, build constructions in a way that they can be adapted if necessary. To prevent lock-ins and become adaptive we have to change our modus operandi. We can't just raise levees and continue building hard structures, but gradually shift to Nature Based Solutions (NBS). Why? Because Nature Based Solutions:
are more adaptive
work with the force of nature instead of against it 
have attractive side effects that are societally beneficial
are usually highly appreciated because of the latter and therefore favourable for decision makers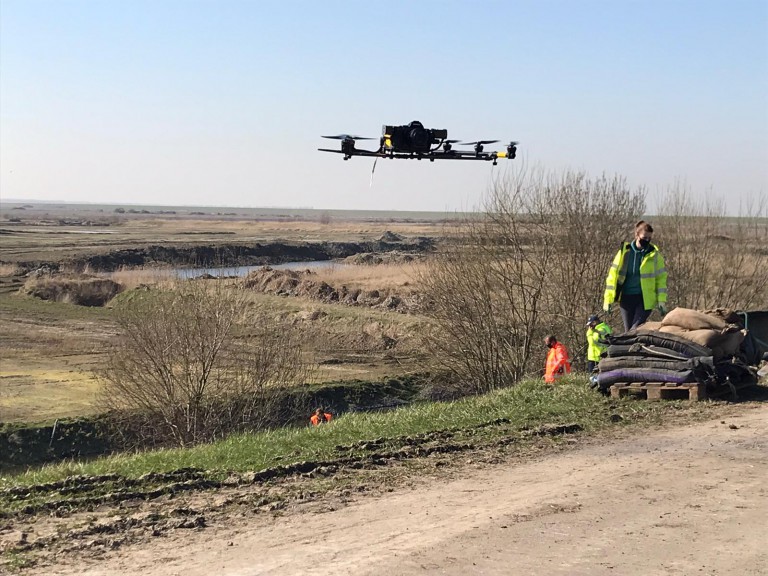 Why have you decided to be partner of the project?
For Rijkswaterstaat Polder2C's offers a unique opportunity to test theoretically well worked out innovations in practice on a real levee for a period of two years. Examples are the clay and lime, the wave overtopping, the emergency responses, but also to bring the lessons learned back to our organisation and improve our assessment or crisis management tools. 
We are also a strong knowledge driven organisation. Knowledge is described by professor Mathieu Weggemans as the product of Information, Experience, Skills and Attitude K=I.E.S.A. Because of the low probability of experiencing real flood threats (our levees are designed on a 1:1000 to 1:100.000 events) we are a strong Information (models) driven organisation. This project offers Rijkswaterstaat also a unique opportunity to strengthen the Experience and Skills parts of this sum. This is why we also want to introduce young professionals like trainees and internship to this project.
"This project is a good opportunity to make the young generation enthusiastic for flood risk management. Every time I'm impressed by the way they come to great results"

Bart Vonk
Another important reason to become partner, is the collaboration and knowledge exchange with our Flemish, French and English partners. With some of them we have already had a partnership for some time but the project also offered new partnerships. We were eager to learn from their practices of for example flood risk management: what can they contribute to the International Handbook on Emergency Response?
Finally, we see this project as a good opportunity to make the young generation enthusiastic for flood risk management. We have given many internships and trainees the chance to work in the field on different topics. Every time I'm impressed by the way they pick up the challenges and come to great results.