State of Play: assessing capability to improve Emergency Response
19 February 2021
Francien Horrevorts
Emergency Response
What is the status of the international cooperation of emergency response? A study called State of Play has been conducted by Rijkswaterstaat to answer this question. Yasmin van Iterson, a recent graduate Climate Studies of Wageningen University, took part in the study. We got in touch with Yasmin to learn more.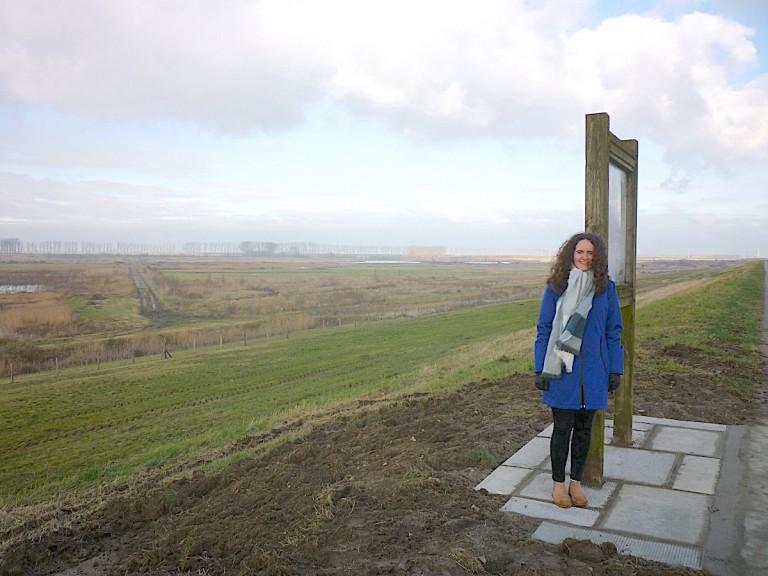 The purpose
During the Initial Meeting in January 2020 the Monitoring Commission of Interreg asked the project leaders to provide more insight on the state of play of emergency response in the specific context of international cooperation: we needed a clear understanding of the current situation in order to measure the effect of new to be developed products for the partners in the Living Lab. The Emergency Response team of Polder2C's saw the added value of this assignment. "We also wanted to give insight into what partners could learn from and with each other and find a way to assess their capability and monitor their improvement. Therefore, we based our method on one that was developed earlier for another Interreg project (FAIR). Partners were asked to critically assess their performance. This gave a clear view of what pre-defined indicators they could work on and raised awareness about how to continuously improve." Yasmin explains.
Maturity Model
For the analysis, a Maturity Model was used. "The partners had to rate how well they performed on a set of indicators. They were asked to rate on a 1 to 5 scale, where 1 refers to ad hoc and 5 means optimised. But, the question arose whether the partners scored their maturity according to the same framework of definitions. To verify this we followed up with individual interviews to further discuss the strengths, weaknesses and best practices to understand what the reasoning was behind the scores. It was important to reflect on the way partners rate themselves and how they interpret the indicators in order to improve the reliability and consistency of the results." explains Yasmin.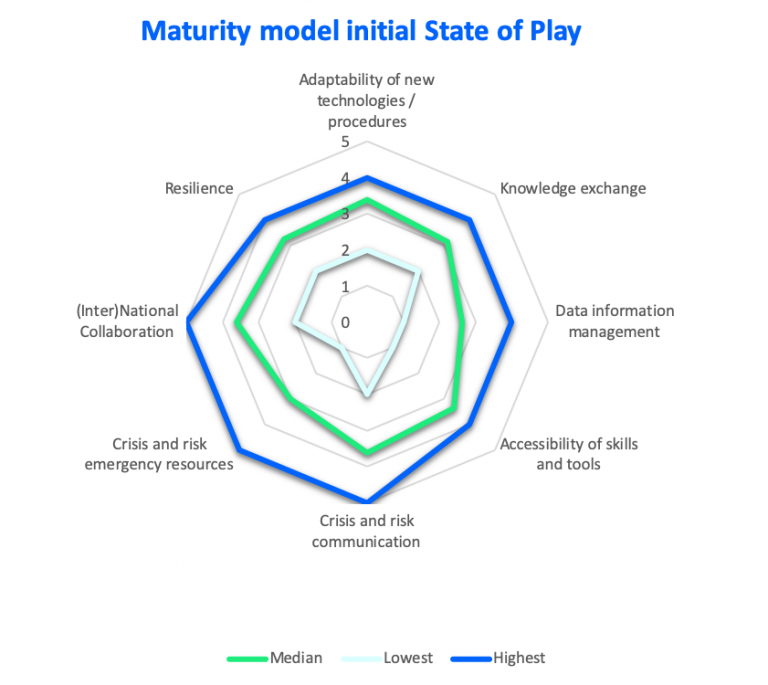 The results
And the results? Yasmin continues: "The interviews revealed which indicators provided room for improvement per partner. In addition, partners shared potential learning objectives, including insight into their needs. This gave everyone a clear view of what topics other partners can help them with and how they can help others. Now, it is much easier to get in touch with a colleague to work together on certain issues, so they can all benefit from it."
What's next
The results show some joint learning objectives for all the partners as well. "These joint learning objectives are next steps to be taken by the partners. Some examples are tightening the relations between the partners, learning in context of real crisis situations, use of novel techniques, scenario thinking, and finding and sharing best practices. We are looking for opportunities and relations that make it easier to work together, share expertise and ask each other for help. The joint objectives will certainly contribute to these goals." Yasmin adds.
"It was an engaging experience to do the interviews and see how the partners opened up and shared some very valuable insights about their performance."

Yasmin van Iterson
Partners' experience
Was it easy for the partners to open up and be critical about their weaknesses? Yasmin: "Their response was so encouraging, they really felt that they were working on a next step towards improved emergency response. It is very valuable that they can learn from each other and also have a benchmark and realise that their organisation is performing very well at certain indicators. And for me it was a very interesting and positive experience. All partners were transparent and eager to grow and contribute to Polder2C's."
More information
Are you interested to work with our partners and join our network? Do not hesitate to contact us!