Levee Challenge 2021-2022
01 February - 31 March 2022
Project site
Workshops
Are you a university MSc or PhD student and are you interested in technical training and civil, hydraulic and geotechnical engineering? Join next year's Levee Challenge.

Climate change affects 2 Seas Region
Climate change has been affecting countries in the 2 Seas Region (Belgium, the Netherlands, United Kingdom and France) more severely than expected. The frequency and intensity of extreme weather conditions that induce storm-surges along the coast and river discharges that threaten the integrity of flood defences is increasing. Humans have attempted to conquer the problems of changing water levels for thousands of years. One of the oldest weapons they've wielded against the rivers and oceans is the levee, also known as a dike.
Levee as flood defence
A levee is simply a man-made embankment built to keep a river from overflowing its banks or to prevent ocean waves from washing into undesired areas. But are these flood defences safe enough? In the past, levees failed due to insufficient planning, riskier designs, poor maintenance or insufficient funds. Nowadays, most of the levee systems rely on the understanding that levees require regular maintenance, constant monitoring and a long-term appreciation for how rivers, oceans and storms behave. When these are in place, communities can thrive safely alongside the beauty and convenience of coastal and riverside areas.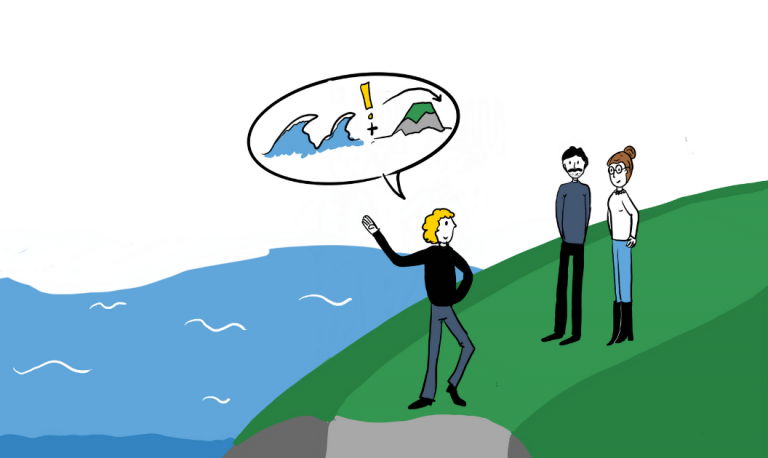 Levee Challenge
The Polder2C's project offers a rare opportunity to test and improve flood resilience by improving climate change adaptation capacity on a strategic, tactical and operational level. The "Levee Challenge" is an event comprised of two challenges whose main objective is to promote the creativity of university MSc and PhD students and to get them interested in technical training and civil, hydraulic and geotechnical engineering through project work as a team.
There are two categories in which teams can participate: 
the physical challenge
the virtual challenge (coming soon)
Both categories differ in goal, prizes and evaluation.
The Physical Challenge
During the physical challenge, groups of students from partner institutes are asked to repair a damaged levee (2 m wide) in the Hedwige-Prosper polder as well and efficiently as possible with surface protection measures. The reparation of the levee needs to be sufficient to withstand overflow tests.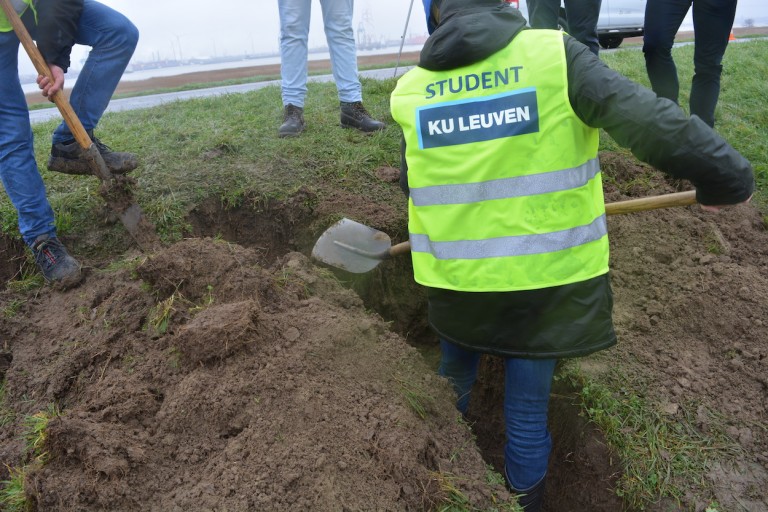 Who can participate?
All MSc students of university education are welcome to form a team and participate. Each team consists of four to six students and a responsible instructor. You choose your own team name and team leader. This team leader will also be the contact person with the Levee Challenge Team. For the physical challenge the capacity is restricted to 4 or 5 groups of students. Currently, registration is not open yet. 

Want to get an impression of this year's Levee Challenge? Read the article Levee Challenge: educational, innovative and unique.