Levee Challenge 2021-2022
09 - 11 February 2022
Living Lab Hedwige-Prosperpolder
Workshops
Are you a bachelor's or master's student and interested in technical training and civil, hydraulic and geotechnical engineering? Join the second edition of the Levee Challenge and register now!

Levee Challenge
During this physical challenge (February 2022), groups of students are asked to repair the outer slope of a damaged grass covered levee in the Hedwige-Prosperpolder as well and efficiently as possible with their own innovative and durable protection measures. The reparation of the levee needs to be sufficient to withstand a series of wave overtopping generated with the wave overtopping simulator. 
Check the video to get an impression of last year's edition and see why you should join!
Join the Levee Challenge 2022!
Students' experiences
Last year was the first edition of the Levee Challenge. Curious to learn how the students look back on it?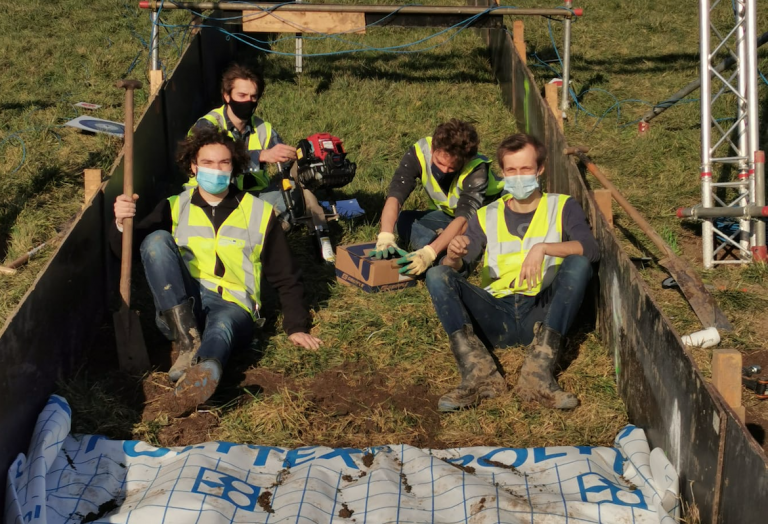 Promotional videos
After the physical challenge, you are asked to make a promotional video and encourage, fans, friends, family and colleagues to vote for your approach. To get an impression, see what last year's teams created.

Prizes and ECTS
Apart from the great experience, practice, fun and network, there is more to gain from taking part. A total of three prizes will be awarded for: 
innovative and durable value
handling the available budget of €1500 for reparation 
the promotional video
Also, depending on your university, 3 ECTS will be allocated for participating in the Levee Challenge. Who wins which prize will be announced during an official ceremony in April 2022.
Are you this year's winner?
All bachelor's and master's students of university education, both University of Applied Sciences and Research Universities, are welcome to form a team and participate. Each team consists of four to six students and a responsible instructor. You choose your own team name and team leader. This team leader will also be the contact person with the Levee Challenge Team. The capacity is restricted to 4 or 5 groups of students. Do you want to participate in this special event and be this year's winner? Make sure to register now!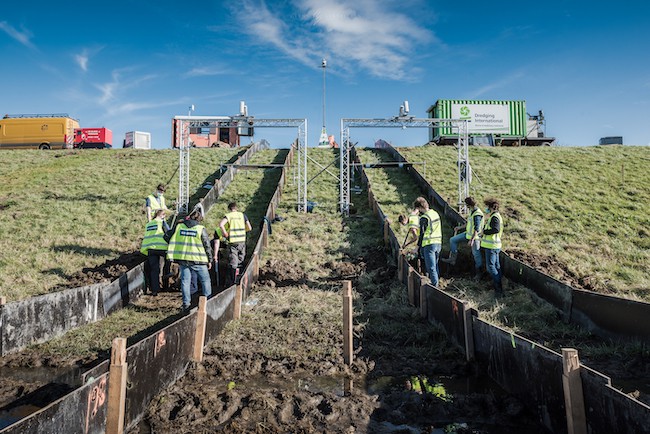 Registration
If you are ready to register, this is what your team needs to prepare:
A Motivation Letter:
Think of a possible solution for a levee reparation, damaged by the overtopping simulator. Describe your team's motivation to participate in the physical challenge in a document and also make a clear outline of how you will tackle this challenge. 
Have you formed a team and prepared your motivation file? Send it in by email to leveechallenge@kuleuven.be. Make sure to include the following information in your email:
Name and surname
Affiliation of the institute (university)
Address
Postal code
City
Country
e-mail
Number of team members (4-6)
Name of team members
Team name
Name of team leader
Contact person (staff member)
Attach Motivation Letter  
We select the best entries. If you are selected, you are invited to repair your own levee with your team members. The deadline for submission is Sunday 21 November 2021. We are looking forward to see your application.