Late Summer School 21-22: Fieldwork for Flood Resilience
26 - 30 September 2022
Living Lab Hedwige-Prosperpolder
Workshops
Are you a MSc, PhD student or young professional who has affinity with the field of Flood Protection? We offer you a unique opportunity to dive into flood resilience for five days with a small group of fellow students at our Late Summer School.
Due to Covid-19 the Winter School that was supposed to take place early February 2022 is postponed to September 2022 and renamed to the Late Summer School. 
Details Late Summer School
Date: 26-30 September 2022
Max no. of participants: 25
Venue: Online and Youth Centre Prosperpolder, St-Engelbertusstraat 5, 9130 Beveren, Belgium
Study level: PhD, MSc and Young professionals
Disciplines: Hydraulic Engineering, Water Management, Safety & Security, Flood Risk Management, Crisis Management, Risk Governance, Resilience Engineering, Climate Change Adaptation and more
Organising team: HZ University of Applied Sciences
Convener: Dr.ir. Vana Tsimopoulou, send email 
Logistical officer: Marijke van de Voorde, send email 
Climate-proofing the 2 Seas Region
Climate change has been affecting countries in the 2 Seas Region (Belgium, the Netherlands, United Kingdom and France) more severely than expected. The frequency and intensity of extreme weather conditions that induce storm-surges along the coast and river discharges that threaten the integrity of flood defences is increasing.
Are flood defences safe enough, and how effective will emergency response be in case of a levee failure? How can the combination of flood defences and emergency response remain effective in light of the emerging circumstances? These questions are relevant to local stakeholders whose prosperity and wellbeing depend upon flood resilience. Polder2C's offers a rare opportunity to test and improve flood resilience by improving climate change adaptation capacity on a strategic, tactical and operational level. 
The Late Summer School
Sponsored by the Polder2C's consortium, this Late Summer School aspires to contribute to the mission of developing a solid knowledge infrastructure in the field of climate change adaptation. The event will provide a podium for exchange, transfer and development of ideas and knowledge, giving you the opportunity to be immersed in the planned activities of the Living Lab Hedwige-Prosperpolder. Following a balanced schedule of theory and practice, you will be invited to contemplate the challenges of flood resilience capacity building, think together with the Polder2C's partners, and come up with practical solutions that contribute to the cause. This will provide a unique environment where you can learn by doing and explore how your knowledge and skills complement the knowledge and skills of professionals from other disciplines.
"The Late Summer School provides a unique environment where students can learn by doing and explore how their knowledge and skills complement the knowledge and skills of others."

Vana Tsimopoulou, HZ University of Applied Sciences
Speakers and instructors
Talks, workshops and field activities will be mostly facilitated by professionals and academics that are affiliated with organisations in the Polder2C's consortium. Confirmed contributors are:
Ammar Aljer, Research Engineer in Smart Cities, University of Lille, F
Mario van den Berg, PhD candidate, Delft University of Technology, NL
Marian Booltink, Crisis Coordinator, Regional Water Authority De Stichtse Rijnlanden, NL
Davy Depreiter, Independent Consultant at GeoHydroData, Belgium, BE
Wijnand Evers, Flood Expert, Regional Water Authority Drents Overijsselse Delta, NL
Torsten Heyer, Research Associate in Hydraulic Engineering, Dresden University of Technology, G
Kim van den Hoven, PhD candidate, Wageningen University & Research, NL
André Koelewijn, R&D Specialist in Flood Defence Technology, Deltares, NL
Wietse van de Lageweg, Coordinator of Building with Nature Group, HZ University of Applied Sciences, NL
Erik-Jan Langkamp, Senior Consultant at Evers + Manders Grant Consultants, NL
Robert Lanzafame, Lecturer of Flood Defences & Probabilistic Design, Delft University of Technology, NL
Mark Postma, Adviser of Water Safety, Rijkswaterstaat, NL
Niklas Marc Schwiersch, Research Associate in Hydraulic Engineering, Dresden University of Technology, G
Marte Stoorvogel, PhD Candidate, Royal Netherlands Institute for Sea Research NIOZ, NL
Teun Terpstra, Professor of Resilient Deltas, HZ University of Applied Sciences, NL
Vana Tsimopoulou, Research Project Leader Building with Nature Group, HZ University of Applied Sciences, NL
Bart Vonk, Senior Advisor of Water Safety, Rijkswaterstaat, NL
Ludolph Wentholt, Polder2C's project coordinator, Foundation for Applied Water Research STOWA, NL
Wouter Zomer, Director at BZ Ingenieurs & Managers, NL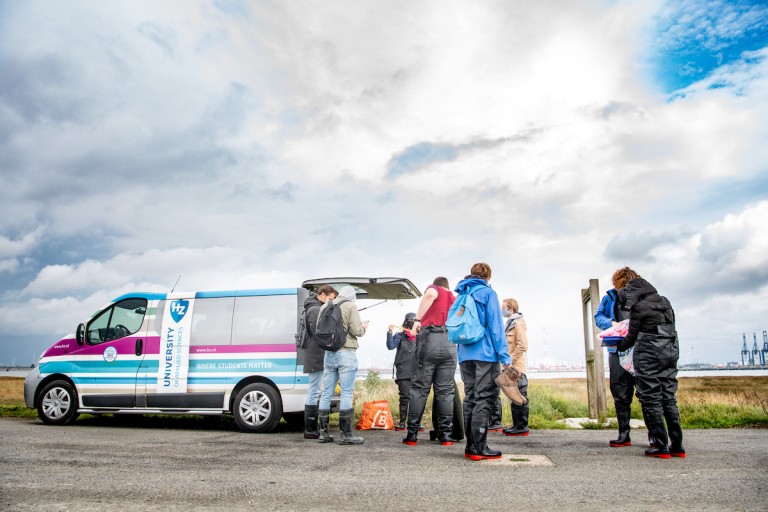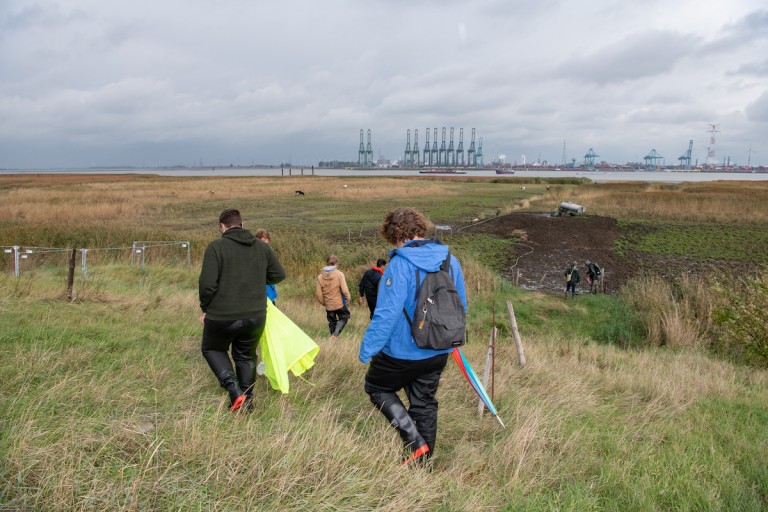 Last year's Winter School
Last year's Winter School brought high quality results. An additional reason to join this special event! Also, due to covid, early in 2021 the participants could not visit the Living Lab. However, a Winter School Weekend was organised in October to offer the real-life experience as well. 
Read more about last year's edition, the Winter School Weekend and what the students said in these articles:
>> Winter School brings high quality results
>> Winter School Weekend wraps up Winter School 20-2
Participation requirements
The event is open to young professionals, MSc and PhD students worldwide. People with a broad range of academic and professional backgrounds can apply. Affinity with the field of flood protection is required.
The venue
The Youth Centre Prosperpolder is located only 3 km away from the Living Lab Hedwige-Prosperpolder. This gives the opportunity to conduct fieldwork on a daily basis. The venue has the capacity to host up to 54 persons divided in two dormitories. This will provide much space and comfort to participants and staff that will be present in limited numbers.
Costs
Accommodation and food will be provided for free in the venue of the event. A registration fee applies to all admitted participants as follows:

Before 17 June 2022: Early bird fee of €200
As from 17 June 2022: Regular fee of €300
How to apply
In order to participate in the Late Summer School, you have to:
send a CV and a motivation letter (of max 300 words) by e-mail
Applications will be evaluated in the order that they are received. The application procedure closes upon admission of the 25th candidate.
Wait no longer, and apply for our Late Summer School now!
Covid-19 policy
The event will be held under the strictest measures that are deemed necessary by the Dutch and Belgian government in order to prevent the spread of covid-19. Based on the current guidelines by the two governments, all participants of this event are expected to present upon arrival a coronavirus entry pass. This can be:
Proof of completed covid-19 vaccination more than two weeks before arrival with a vaccine authorized by the EMA.
Proof that you recovered from covid-19 less than 6 months ago.
Proof of a negative result from a covid-19 test administered less than 24 hours before arrival. 
Any rule changes will be communicated to registered participants by email. 
Organising an event that uses 'resilience' as its core theme creates the obligation for us to remain flexible and ready to adapt the event's layout in order to safeguard health. Participants will be updated about necessary adaptations in the schedule or form of activities in a timely manner.  
Photos: HZ University Of Applied Sciences Audiovisual Team