A playground for grown-ups
24 April 2020
Willemijn Bosma
When I speak to Polder2C's partners about the Living Lab Hedwige-Prosperpolder, we often refer to it as our playground. And it most definitely is a playground for scientists, students and emergency response authorities but one which will have very important outcomes regarding climate adaptation.
Main question
'How to keep our feet dry in a changing climate in the 2 Seas area' is our main question. It is not often you get a chance to do real levee failure tests.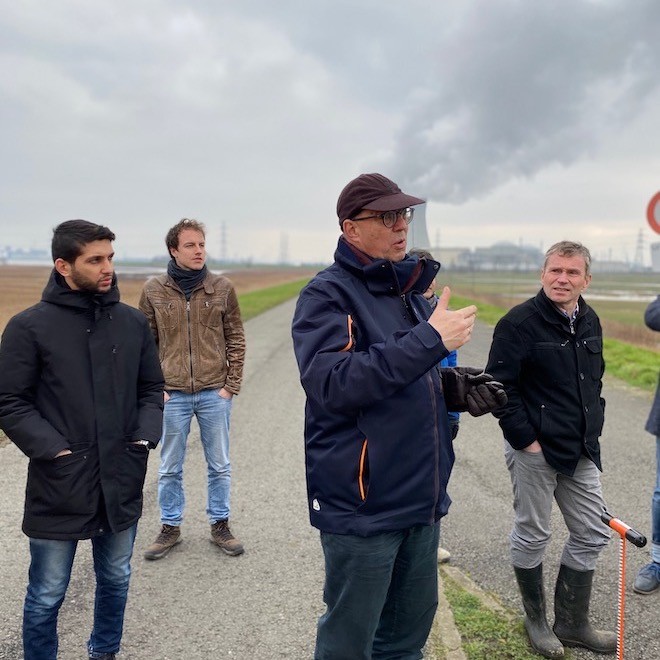 We intend to make the most of it the coming years because it is more or less a once in a lifetime opportunity to have a 6 km2 living lab to validate flood defences, train emergency response and educate our next generation Water Managers at the same time.
Behind the scenes
In this first newsletter we offer you insight in what is going on behind the scenes of the Interreg project Polder2C's. To lift the veil a bit: a whole lot of preparation and coordination. We are not yet playing in the playground but are most definitely looking forward to be going outside this autumn; well prepared and with our sleeves rolled up. If you have any questions or want more information, please contact us at llhpp@stowa.nl.
Our host
I would also like thank all our partners for their enthusiasm for Polder2C's and our host De Vlaamse Waterweg NV for making all of this possible.
But of course also last but not least Grenspark Groot-Saeftinghe, a unique nature reserve that will be created the coming years. An Interreg V-Program between the Netherlands and Belgium.
Ludolph Wentholt, The Foundation of Applied Water Research (STOWA, NL), is one of the project managers of the Interreg Polder2C's project.  Together with Patrik Peeters, Department of Mobility and Public Works (DMOW, Flanders), they represent the lead partners and drivers of this project.