Partner of the month interview: University of Lille
10 March 2021
Francien Horrevorts
Knowledge Infrastructure
One of the strengths of Polder2C's is that it is an international project, where many parties work together, share expert skills and facilitate knowledge transfer. A total of thirteen partners from the Netherlands, Belgium, France and the United Kingdom participate in the project. Each month we put one of our partners in the spotlight. First up is the University of Lille.
University of Lille
University of Lille is one of the main universities in France.
Isam Shahrour, distinguished professor in Civil Engineering & Smart Cities, represents the university and answers our questions.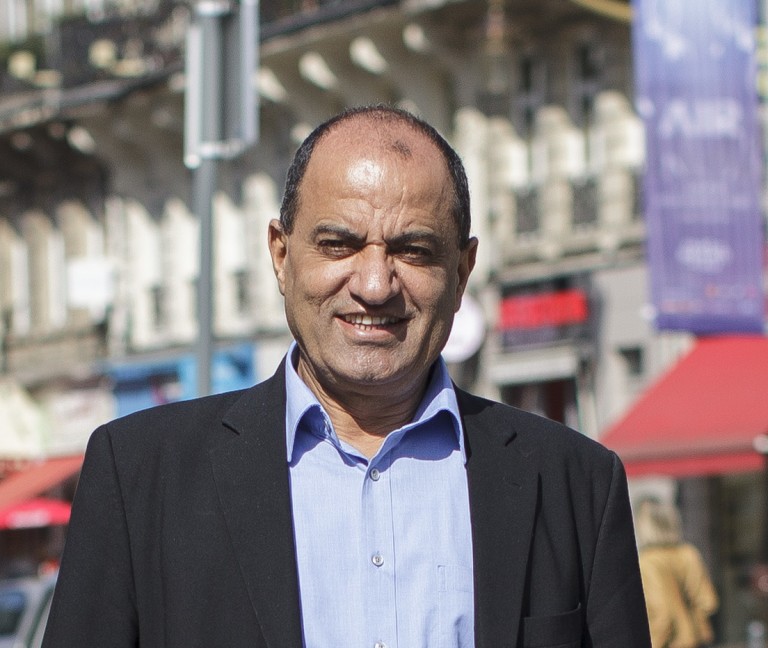 Interview Isam Shahrour

What is the core business of your organisation?
"The main areas of expertise of the university are higher education, research, technology transfer and international cooperation."
 
What is the role of the University of Lille in the Polder2C's project?
"We work on two subjects. One is the design and construction of a Data Wizard about infrastructure knowledge. We answer the question of how to transform data into knowledge and to share the knowledge. The second subject is numerical modelling of soil erosion during flood."
 
What have we gained from the Polder2C's project until now, do you think?
"Polder2C's allowed us to develop cooperation with partners in four countries and benefit from a diversity of professional experiences and cultural approaches. It also allowed access to large-scale experimentations concerning floods protection infrastructures. This is both inspiring and interesting."

Photo : Learning center "Innovation" of Lille University, Scientific Campus, Villeneuve d''Ascq.
 
What innovation or development are you eagerly waiting for?
"There are several developments I am thinking of:
Enhancement of the levee's capacity to address the climate change challenges.
Enhancement of the capacity to repair levee damages.
Use of the smart technology to improve the resilience of flood protection infrastructures."
 What is the best thing someone can do to contribute to climate adaptation?
"In my opinion there are two things we can address. Firstly, reduce the climate change hazard. In other words, reduce the "magnitude" of climate change through reduction of greenhouse gas emission. And secondly, reduce the vulnerability of our infrastructures to address the climate change hazard as well as enhance our adaptation capacity to repair the climate change damage of both infrastructures and communities."
""Polder2C's is a unique opportunity for us to collaborate, contribute and learn from others." "

Isam Shahrour
Why have you decided to partner with Polder2C's?
"There is not just one answer to this question. We had numerous reasons why we wanted to take part in the Polder2C's project. Of course, the topic of the project, which concerns the impact of climate change and how we could address this hazard interests us. The consortium, which includes high professional and academic expertise and the program, which is based on large – scale experimentation are attractive factors. And finally, we also wanted to partner up because of our capacity to contribute to this project in the field of smart data transformation and geotechnical modelling. A unique opportunity for us to collaborate, contribute and learn from others."
More about Isam Shahrour
Isam Shahrour is a distinguished professor at Lille University and member of the French Water Academy. He is strongly involved in research, higher education and partnership with the socio-economic sector. He acted as the vice president "Research" of Lille1 University (2007 - 2012) and as the director of the "Civil and Geo-Environment Engineering Laboratory" (2010 - 2019). He developed strong international cooperation, in particular with China, United Sates, North Africa and the Middle East.
In the last 10 years, he focused his academic activity on the application of the smart city concept on the development of smart and resilient cities with the implementation of large-scale demonstrators of smart urban infrastructures (water, energy,..) and buildings.
Currently, he is responsible for the international Master's degree "Urban Engineering and Habitat" and the professional "Master's" degree "CreaCity: Smart technology for sustainable cities".His research activity resulted in around 150 refereed journal papers and the supervision of around 90 PhD dissertations. He gave more than 30 lectures on topics related to sustainable cities, smart cities, and resilient Cities, including two TEDx talks.