Interview: Vana Tsimopoulou, HZ University of Applied Sciences
14 April 2021
Francien Horrevorts
Knowledge Infrastructure
One of the strengths of Polder2C's is that it is an international project, where many parties work together, share expert skills and facilitate knowledge transfer. A total of thirteen partners from the Netherlands, Belgium, France and the United Kingdom participate in the project. Each month we put one of our partners in the spotlight. In April it is HZ University of Applied Sciences.
HZ University of Applied Sciences is located in the South-West of the Netherlands and focuses on practice-based education and research opportunities.Since 2011 HZ has been in the top three of Dutch multidisciplinary universities of applied sciences. Vana Tsimopoulou, Research Project leader Building with Nature Group, represents HZ University of Applied Sciences and answers our questions.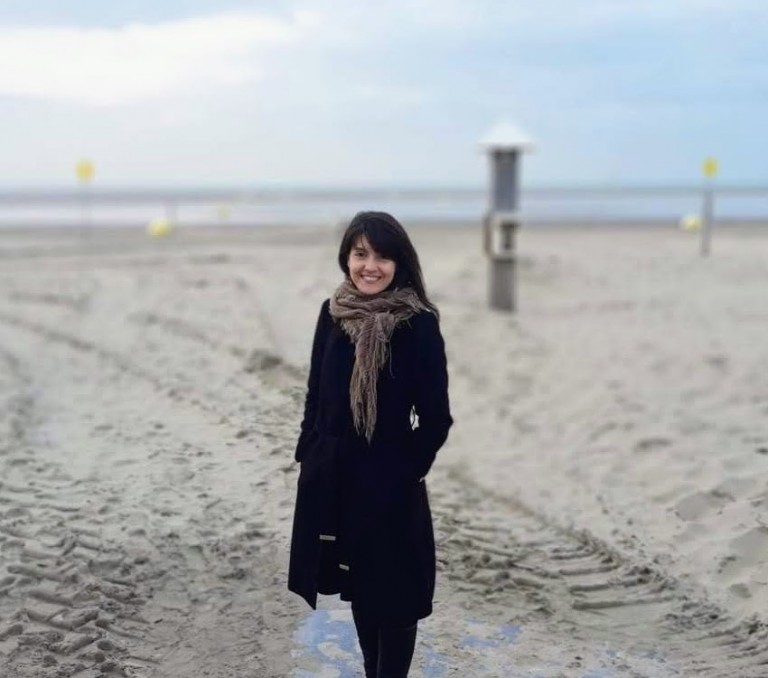 Interview Vana Tsimopoulou
What is the core business of your organisation?
"Our core business is education and applied research. The HZ team that participates in Polder2C's is affiliated with the research groups Building with Nature and Resilient Deltas, both of which belong to the Domain of Water, Technology and Environment. All of us have one foot in education and one foot in applied research."
What is the role of HZ University of Applied Sciences in the Polder2C's project?
"Our contribution to Polder2C's is distributed to the topics Flood Defence, Emergency response and Knowledge Infrastructure. For Flood Defence we participate in activities and research related to the overflow, overtopping and wave impact tests in the living lab. We are mostly interested in the topic of managing harmful animal activity on levees. Regarding Emergency Response we are responsible for a risk perception study that will illustrate commonalities and differences between Flemish and Dutch citizens in the surroundings of the Hedwige-Prosperpolder and will help us design a prototype risk perception experiment, which we hope to validate in the living lab. Finally, for Knowledge Infrastructure we are responsible for the organization of the Winter Schools and for oversight of all educational activities of Polder2C's."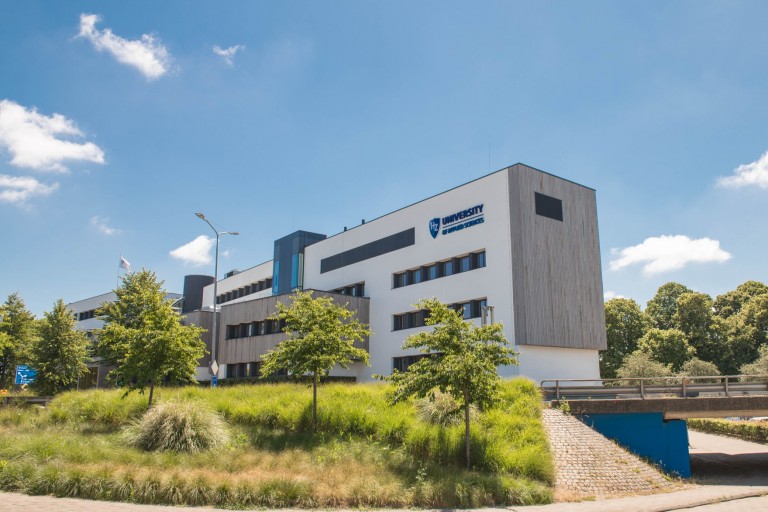 What have we gained from the Polder2C's project until now, do you think?
"I believe that one of the greatest achievements for all partners is the development of adaptive capacity. Despite covid-19 the project is moving forward and we've already got some interesting results to show. Given the circumstances, all Polder2C's operations had to be organised under highly uncertain circumstances and under time pressure (because the living lab will not be there after de-poldering of the area). This taught us all important lessons in how to be effective under constantly changing circumstances."
What innovation or development are you eagerly waiting for?
"I'm looking forward to a framework of international collaboration in emergency response. I am really curious to see how the knowledge and skills of emergency response professionals from different countries can be brought together in a unified approach.  Also of interest is the re-connection of the Hedwige-Prosperpolder area with the Scheldt to form a low-dynamic tidal environment."
""Polder2C's covers a broad range of activities and brings together experts from four countries with really diverse backgrounds. The best setting to be inspired, learn and let others learn from us." "

Vana Tsimopoulou
What is the best thing someone can do to contribute to climate adaptation
"Think about the next generations. When we have in mind that we should not 'steal' from future generations, climate adaptation is a one way road!"
 Why have you decided to be a partner of the project?
"Our research and educational activities revolve around sustainable delta management, coastal landscape transitions and climate adaptation by developing and designing climate-proof coastlines. This makes us eager to learn from other professionals in this field. Polder2C's covers a broad range of activities and brings together experts from four countries with really diverse backgrounds. That's the best setting where we can be inspired, learn and let others learn from us."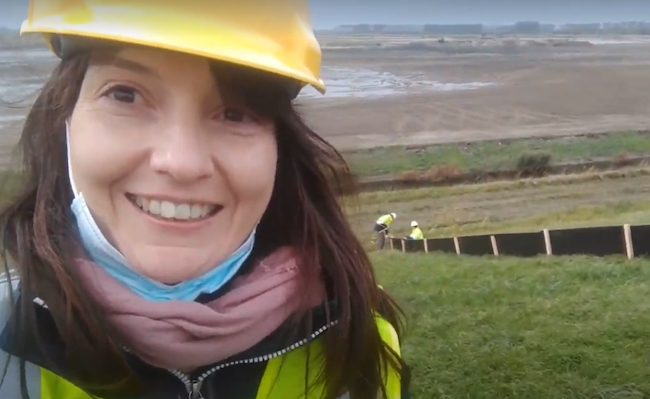 More about Vana Tsimopoulou
Vana Tsimopoulou is a civil engineer with expertise in the field of hydraulic engineering and flood risk management. She received her PhD in civil engineering at Delft University of Technology in 2015. For her PhD she developed analytical and numerical models to support risk-based decision making in water safety ventures in the Netherlands and Japan. Vana has worked as a consultant for several companies such as Van Oord, HKV Consultants and Lynkeus Srl, and she has been involved in projects in many countries including the Netherlands, Turkey, USA, Bulgaria, Japan, Indonesia, and Saudi Arabia. 
2015 she has increasingly dedicated time in education in the roles of associate lecturer in probabilistic design at IHE-Delft Institute for Water Education and lecturer in safety and security management at The Hague University of Applied Sciences. She joined the Building with Nature group of HZ University of Applied Sciences in 2020 as a project leader of the Hedwige-Prosperpolder research. Her current educational activities involve teaching coastal engineering and coastal management as well as thesis supervisions.