Live Q&A session Levee Post and App2C
04 - 05 March 2022
Living Lab Hedwige-Prosperpolder
Online meetings
We bring the levee to the people! You are invited to join us for a LIVE Q&A session from the Living Lab Hedwige-Prosperpolder on Friday 4 March 2022 at 14:00 o'clock CET.
This Q&A will be broadcast from the Levee Post/Expert Post in the Living Lab Hedwige-Prosperpolder. Marian Booltink, Crisis Coordinator, STOWA, will be our host live from the field. You are invited to join us by using the Zoom link below.  
Levee post
During the training on Friday, the levee post staff will inspect and diagnose damages and prioritise further steps to be executed. They will use the app App2C for this purpose. App2C automatically scores the observed damage indicating if emergency measures are needed. When measures are needed and if evacuations are deemed necessary, organisations will be informed. Marian will explain how this process works and show what goes on in the levee post.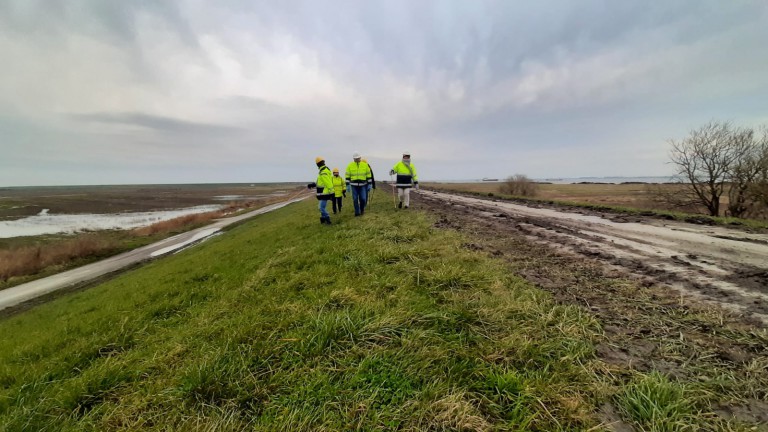 Join the Q&A session
Friday 4 March
14.00 CET
Save the date in your calendar and join our Q&A session via this Zoom link.
Meeting ID: 841 6297 9622
Passcode: 544604