Ministry of Defence
The Ministry of Defence of the Netherlands is represented in the Polder2C's project by the Netherlands Defence Academy (NLDA), Army Corps of Engineers and Corps of Army Reservists.
The NLDA is a knowledge centre which focuses among others on civil-military cooperation and knowledge exchange on emergency response, flood defence and water management. The Corps of Engineers and in particular the knowledge centre of Military Engineering is the technical leading partner on water management under extreme circumstances.
International context knowledge exchange
In the Polder2C's project, the Army Corps of Engineers aims to formulate an international context on knowledge exchange and knowledge development on Emergency response with European partners in the delta region.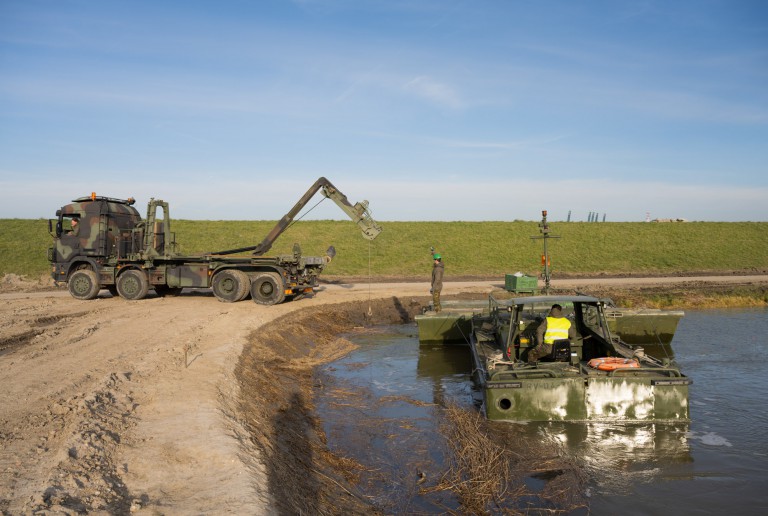 Stakeholder cooperation
Rijkswaterstaat, Union of Water Authorities and Ministry of Defence cooperate in the field of flood safety under the name of Water risk Training Expertise centre (WTEc). These stakeholders closely cooperate on knowledge transfer in order to handle flood calamities better with more rapid and effective emergency response.
International project experience
The Dutch Army has a great amount of experience in international operation. This includes collaboration with European partners from Belgium, France, the UK and Germany, as well as the US Army Corps of Engineers. 
Read more on the Ministry of Defence.