Interreg 2 Seas
Interreg 2 Seas is intended to make the coastal area along the Channel and North Sea more climate-adaptive. Polder2C's has been granted a contribution of 3.9 million euros from the European Interreg 2 Seas program 2014-2020.
Interreg
Interreg is a European initiative supporting cooperation across borders in and out of the European Union in order to strengthen economic, social and territorial cohesion across Europe. Interreg started their first programme back in 1990 and has since become the EU's key instrument to find shared solutions and tackle common challenges in areas such as research, education, sustainable energy and health.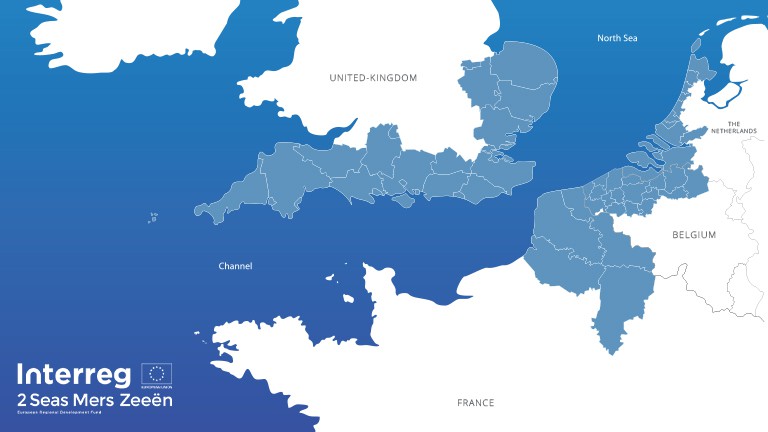 Interreg 2 Seas 2014-2020
The Interreg 2 Seas 2014-2020 programme covers the 2 Seas area; England, France, the Netherlands and Belgium (Flanders). Interreg 2 Seas is a European Territorial Cooperation Programme intended to develop an innovative, knowledge and research based, sustainable and inclusive 2 Seas area, where natural resources are protected and the green economy is promoted. The programme is co-financed by the European Regional Development Fund.
Read more on the Interreg 2 seas website.