Innovative tools
Currently, we do not know exactly what the status is of our flood defences. An important goal of the Polder2C's project is to assess how strong our current flood defences are and how we can solve any weakening factors.
About innovative tools
A number of practical solutions and tools will be developed and validated during the project to improve the adaptation capacity to climate change and its water related effects.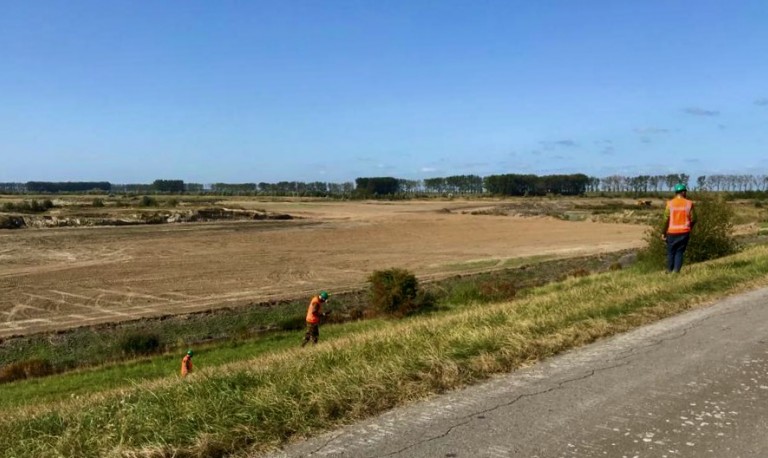 Tests and experiments in the Living Lab
The Living Lab Hedwige-Prosperpolder is, as the name suggests, a Living Lab: it
is meant to be used to test and experiment with innovative tools, solutions and
techniques. During the project numerous destructive field tests are carried out to learn more about the status and strength of our flood defences and the impact of environmental elements. These tests provide a great opportunity to test and validate new techniques. 
Where flood defence is concerned innovative tools are tested in the areas of:
Continuous overflow tests
Wave run-up and overtopping tests
Breach growth tests
Field tests validate new solutions
These field tests provide additional knowledge and validated insights about the effect of these destructive measures on levee strength and the effectiveness of the used tools and techniques. These tests directly validate innovative solutions, tools and services and insights will also be used as input for the toolbox of flood defences.