Development of App
Risk and crisis management differs between the countries located in the 2 Seas Region with the Netherlands and Belgium primarily focusing on flood defence whereas England and France focus on emergency response. This is also the case for levee inspection, making it very interesting for the project partners to learn from each other, testing and evaluating the newly developed inspection app during exercises in the Hedwige-Prosperpolder.
App for reporting damages
An inspection application will be developed and tested on the Hedwige-Prosperpolder levee. Upon completion of Polder2C's, non-experts will be able to use the app in their own area to report damages.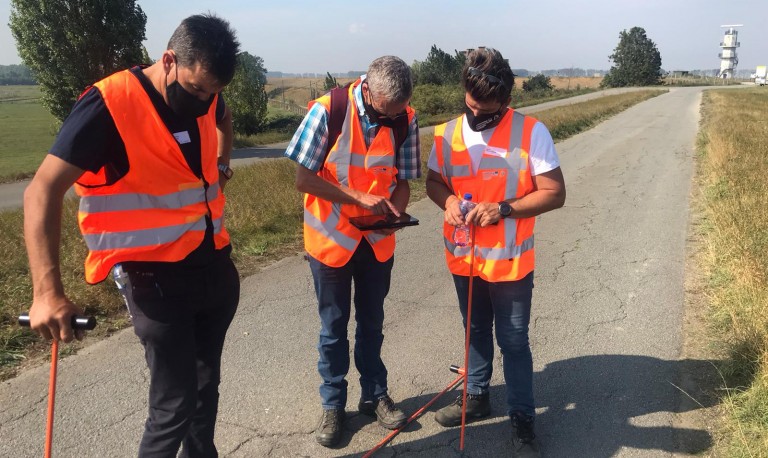 Developing an app
Starting 2020, an inspection app was used by the project partners after which input and feedback was given on the performance of the app. Keeping the input and feedback in mind, ESRI was asked to develop a new inspection app. Our aim is to make the app usable for non-experts so that the general public can report damages as well, for instance when people are walking their dog on a levee near their house.
Calculating scores
Scores are calculated for the damages based on the type of damage, location, width and depth among others. The damages and corresponding scores can be uploaded in Arc GIS to provide an overview of minor and major damages.
New name app
We have run a naming contest for the new app. We were looking for an international and short name. A good amount of options was sent in by enthusiasts from the field. The new name for the app has been announced during the Steering Committee Meeting on the 13th of November. It is App2C!
Updates
Updates
First field test with the inspection app.